Upload your own photos - here's how!

Enjoy these photos and add your own photos. Just follow the directions below.

Before you upload, please rename your photos with the name of the event/activity and date. For example -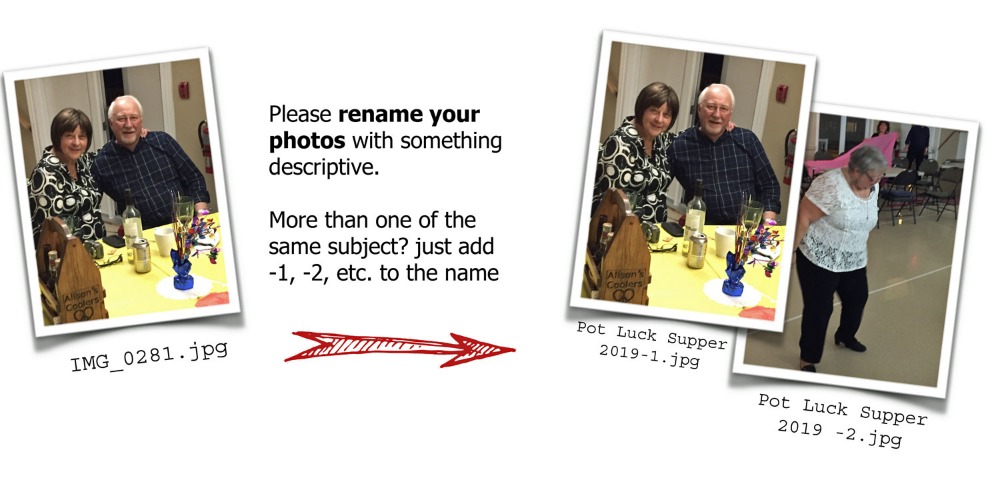 Do you have more than 5 or 6 of one subject? Or are you part of a group or activity? Let the webmaster know, and an album will be set up for your pictures. 


---